Lyn Ringrose-Moe grew up in the central California foothills in Mariposa County. As a child she was always impressed with the California stock horses. Lyn has always been a cowgirl at heart and has always loved horses – all kinds.
Always striving to give the horse the benefit of the doubt, Lyn travels internationally helping riders and horses achieve their goals while always maintaining a gentle, kind approach. As a coach, Lyn helps many riders achieve their personal best through her positive, supportive coaching methods. She believes in the possibilities in each horse (or mule) and rider and strives to bring out the best qualities in each.
Lyn has a keen interest in teaching others how to ride their horses and mules into a state of mental and physical soundness, stressing the importance of groundwork for developing a deep connection and partnership. She is constantly advancing her own knowledge of both equine and rider biomechanics. Because of her multi-discipline background, she understands the difficulties found within each equine discipline and has developed ways to help both horses and riders. Keeping horses and mules sound well into their senior years is a passion for Lyn. She is all about balanced horses (mules) with balanced riders, while having FUN.
Lyn & John with Ken Faulkner
Debby Miller showing Star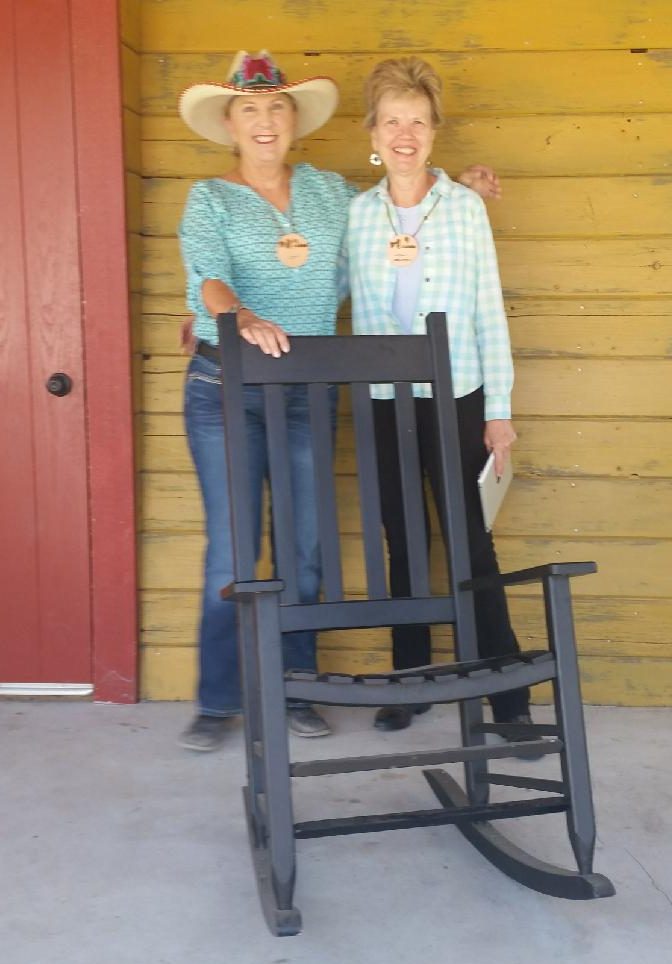 Lyn and Joan Denton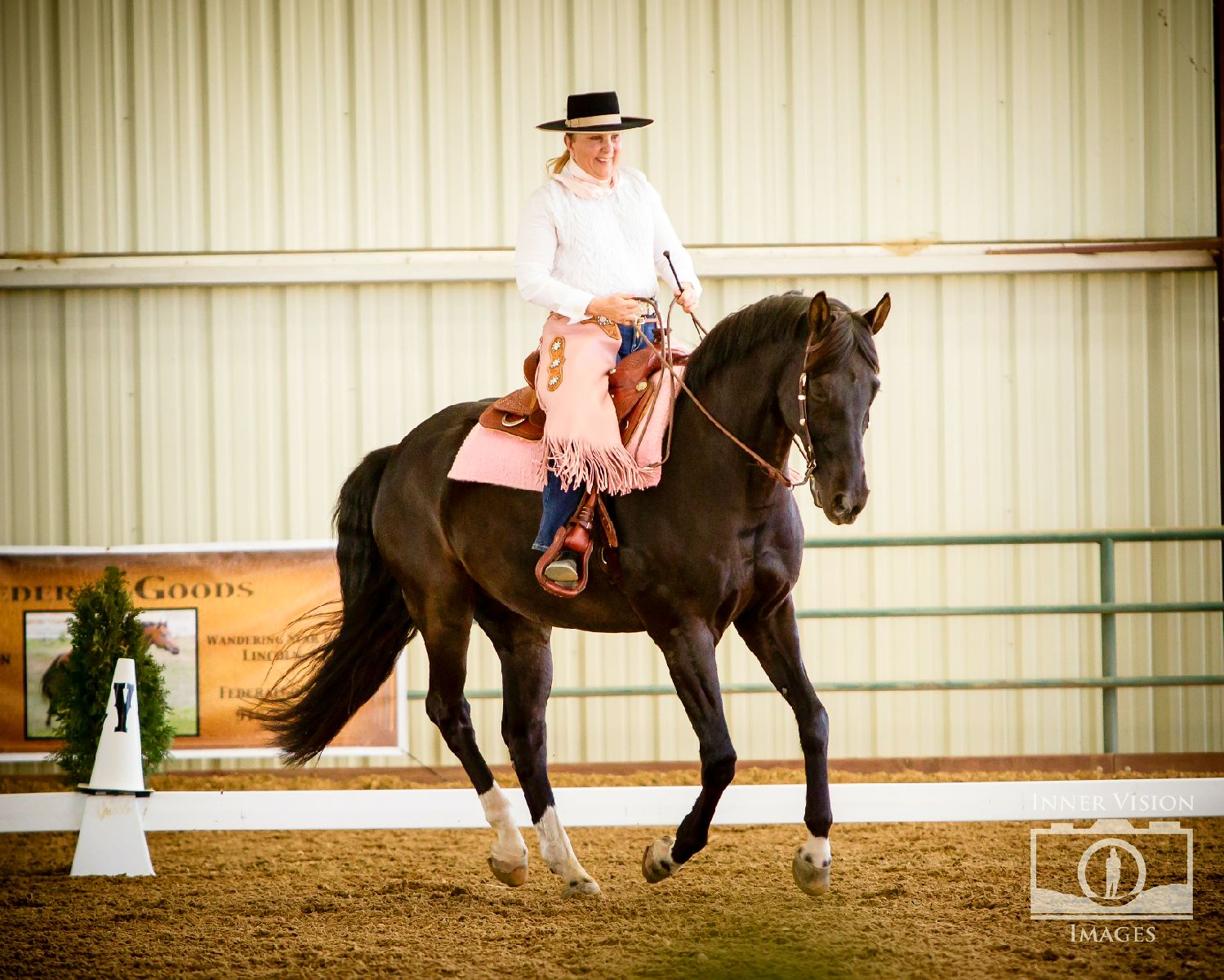 Cowboy Dressage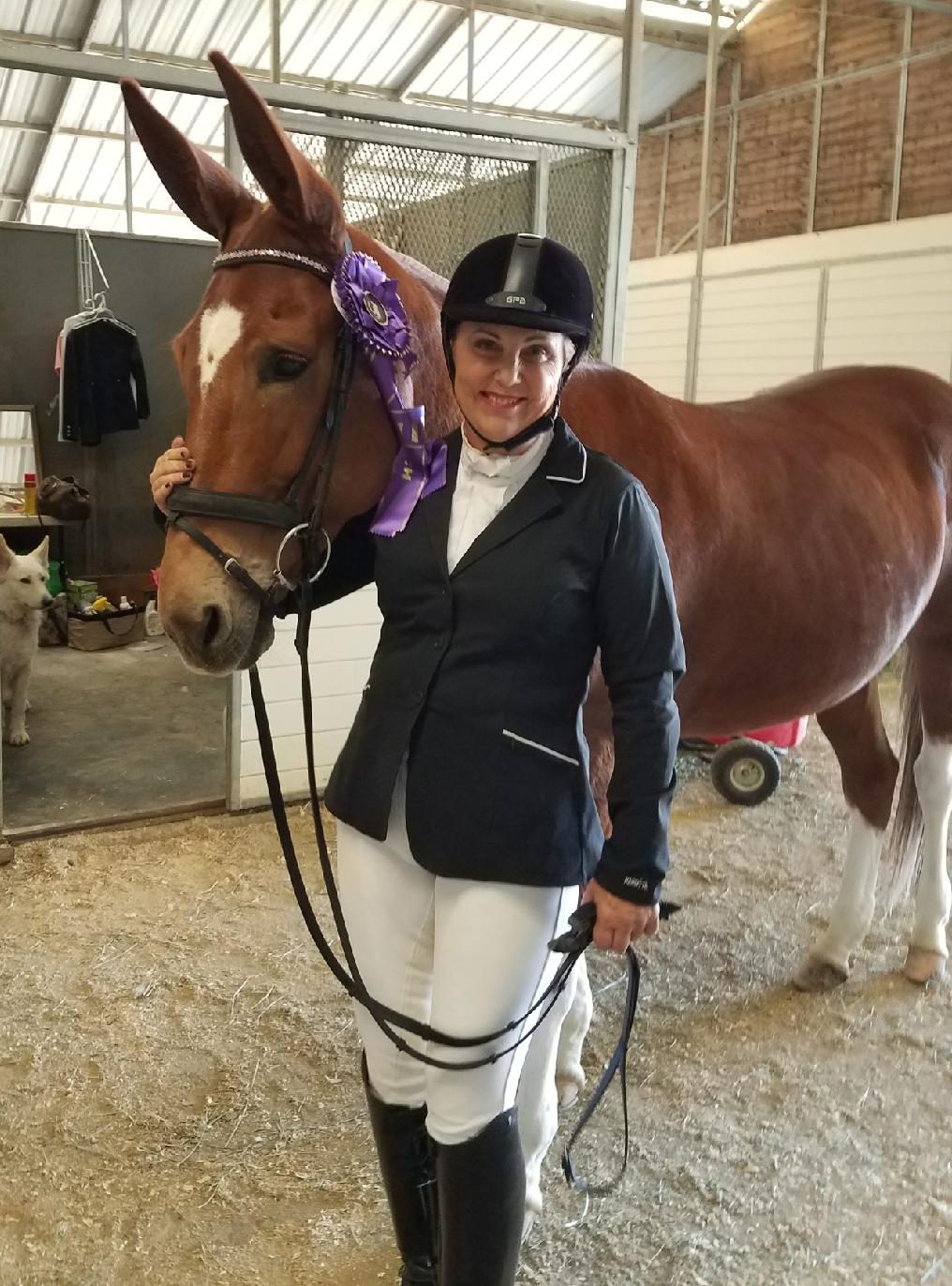 Classical Dressage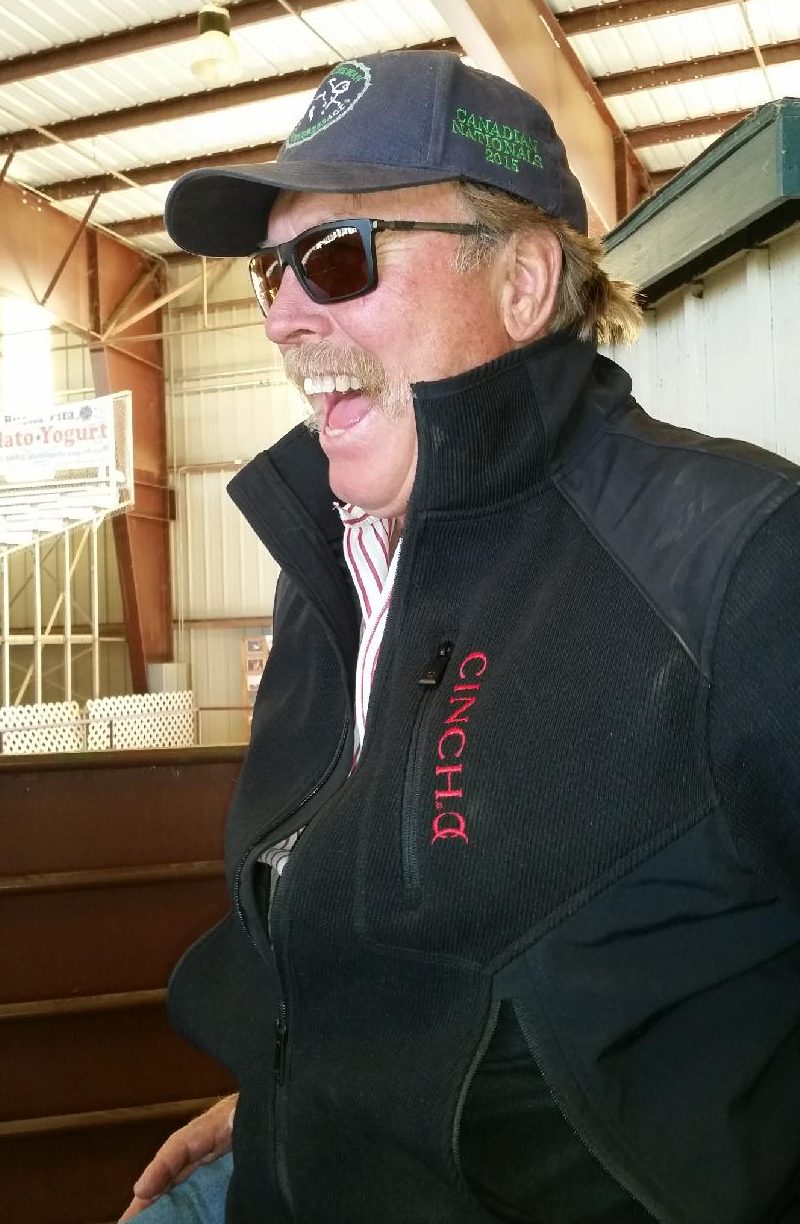 John Moe
Classical Dressage
Lyn and Kathy Faulkner
Pinky
Lyn and Sarah Dickinson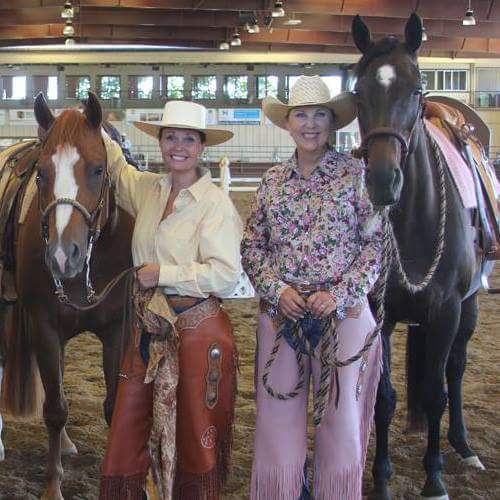 Lyn and Debbie Beth-Halachmy
As a founding partner in Cowboy Dressage World, Lyn created the Cowboy Dressage Judging Program and functions as the Judge Mentor for CD Judges, as well as a Recommended Judge. Lyn enjoys an active international clinic schedule, and competes in Dressage, and Cowboy Dressage. In the past she has competed in working cow horse classes, combined training, and show Jumping, as well as participating in cutting, reining, and team roping.  She has worked with or trained most breeds of horses (and mules) and finds beauty in all of them.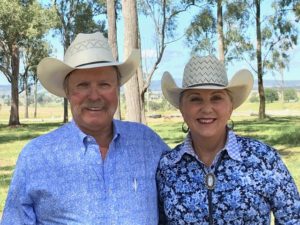 Lyn resides at the Sliding J Ranch in Acampo, CA with her husband, John Moe, 2 dogs, 3 horses and a mule.